WELCOME TO OUR CASE STUDIES
Our Work
If we are honest, we find talking about "how great we did" a bit uncomfortable - the real hero of every project we work on is of course our customers; for having an infinite game mindset and for being passionate about really delivering real transformation, not just a ServiceNow platform.
Great work can only happen with great clients. So we thank all of ours for working with us to deliver projects like these:
ENABLE + MAXIMISE
Drax Power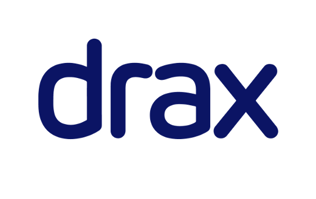 The Customer Challenge
The Velocity Solution
The Project Overview
The Results
The Challenge
Lack of alignment between business unit-specific IT operational services and tooling after a series of M&A activities limiting opportunities for aggregating centralised fulfillment, leading to increased SG&A costs, inconsistent user experiences, and low C-SAT. A key business program to centralise supporting services including IT produced a required dependency to resolve this issue before the kick-off of the program.
Our Solution
We used our ENABLE + MAXIMISE solution sets to structure a rolling transformation of IT service management functions aligned with onboarding to a single ITSM tool of choice (ServiceNow) to deliver a consistent service experience, allowing for aggregation of fulfillment to generate natural efficiencies and deliver a consistent user experience, thereby enabling further strategic maturity improvements via a service centralisation program.
What did the Project Include?
To meet the needs of the centralisation program a 17 week accelerated program optimised the timeline for transformation by onboarding 'least need first' and increasing the maturity of each onboarded team in alignment with new deployments. This enabled both transition and transformation in parallel, bringing all four business units up to the highest maturity level of the units whilst transitioning with the least business disruption.
What we Achieved
All four business units onboarded to a single IT Service Management tool with the alignment of service fulfilment across the group of companies; this then enabled the centralisation program to initiate and consolidate service capabilities to provide significant reductions in SG&A costs across the group whilst simultaneously increasing offering maturity and customer satisfaction.
ENABLE + MAXIMISE + SUPPORT
Autotrader

The Customer Challenge
The Velocity Solution
The Project Overview
The Results
The Challenge
In-house built ticket management tool hampering growth and lack of alignment with ITIL best practice reduced opportunities for maturity or integration with third parties.
Our Solution
Using our ENABLE solution set we introduced ITIL best practice-based ITSM tooling to drive industry-standard fulfillment which would then allow for our MAXIMISE solution set to introduce a defined maturity growth roadmap, which we could grow with Autotrader with our flexible SUPPORT offering.
What did the Project Include?
Fresh implementation of ServiceNow's ITSM suite to replace the in-house tool with the delivery of a new catalog of requestable services and a user portal and integration to discovery tooling. Second wave implementation of the CSM suite to enable external client case management on the same platform.
What we Achieved
Autotrader gained immediate improvements to both its standardised service fulfillment capabilities and customer satisfaction results.
ENABLE + MAXIMISE + SUPPORT
Marken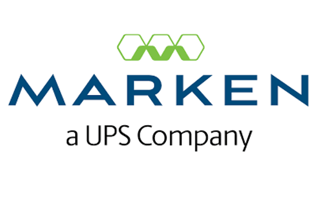 The Customer Challenge
The Velocity Solution
The Project Overview
The Results
The Challenge
A previous highly customised implementation of IT Service Management tooling limited opportunities for efficiency and growth within the business and restricted options for service automation and step-left.
Our Solution
Re-implementation of tooling using our ENABLE solution set, focusing heavily on service transformation to align with 'out of the box' features of the tool, thereby allowing us to MAXIMISE for service efficiency and automation and the consumption of higher value tooling and IT Service Management capabilities.
What did the Project Include?
Rapid 6-week restart of the IT Service Management function aligned with a fresh implementation of ServiceNow ITSM suite with a 12-month maturity roadmap designed to enable self-help, self-heal and automation wherever possible. The project also allowed for a strategic re-evaluation of tool integrations and a better oversight of the technical landscape.
What we Achieved
Re-implemented tool provided immediate benefits for service fulfilment efficiency and customer satisfaction; ongoing rolling 12-month maturity enhancements have further provided automation and self-help and has now been delivered to several business units outside of IT to extend the benefits of the toolset.
what our clients say about us
Testimonial
"Velocity have proven themselves to be a trusted partner that I can rely on to consistently and professionally deliver. They are flexible in their approach and able to quickly deploy a dynamic range of business and technical skills to respond to the changing and challenging demands on our priorities and resources, while always offering independent and honest advice. The relationship has grown from an initial engagement to build a ServiceNow platform for my IT helpdesk team, which they deployed from a standing start in just 6 weeks. They have since gone on to support and develop ServiceNow and expand its capabilities extensively within my organisation, including extending IT servicing to a wider team, delivered a complex end user catalogue and user portal which is both delivering improvements in capability and generating service efficiencies, and extended outwards into business management features. Velocity's involvement and guidance has significantly improved the value of our ServiceNow platform and increased the return on our investment."
Paul Kondilys, Global Director of IT Operations